How to Get a Home Mortgage Loan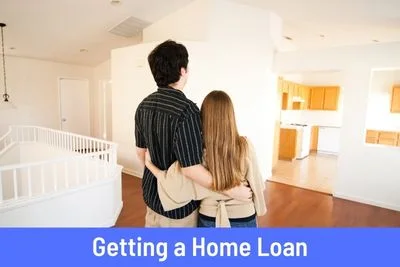 This article will help you get ready to start shopping for your mortgage home loan. We'll go over the requirements of lenders, the paperwork required, and the steps involved in completing the mortgage process.
When you apply for a mortgage loan, lenders will consider a variety of factors in order to assess your ability to repay the loan. Your income, job history, credit score and debt-to-income ratio are all important factors.
You don't have to be an expert in getting a home loan – that's my job. I've been doing this so long, I know how to navigate through all of the rules and guidelines to find you the best loan at the best price. Schedule an appointment so we can get you ready to start shopping for your dream home! Or if You're ready to get the process started, start an application to get the ball rolling. I'll take it from there.
Income, Monthly Debt, and Employment History
When you apply for a home loan, one of the most important things mortgage lenders will consider is your income. You don't have to make a certain amount each year to purchase a home. Your mortgage lender will need to see that you have steady cash flow to repay your loan.
We also look at your credit report and calculate the total monthly liabilities (debt) you have, and we need to subtract the amount from your monthly income. If you have high balances on your credit cards, a big monthly car payment, or student loans, you may have to pay some of these down before we can move forward.
Your employment history, monthly household income, and other sources of income will all be considered by your lender. Usually, the lenders like to see two years of consistent employment, but if you've changed jobs, it should be ok if you stay in the same field.
If you don't have two years of employment in the same field, it may still be ok. Sometimes we can get around this using other factors.
Credit score is a key factor in your ability to obtain a mortgage home loan. Lenders will be more likely to approve you if you have a good credit rating. This tells them that you are punctual and don't borrow too much. Low credit scores make you more risky because lenders may see a history where you have mismanaged your money.
A minimum credit score required for conventional loans is typically 620. A government-backed home loan will require a minimum credit score of 580. However, this can vary depending on the home loan you choose.
Using sites like Credit Karma can give you a rough idea of what your credit report and FICO score looks like, but I've seen them give scores that are WAY off. The best bet is to get a free credit report from https://www.annualcreditreport.com. This is the only site that is authorized by federal law.
Lenders use your debt-to income ratio to assess if you have sufficient cash flow to be eligible for a mortgage.
The total amount of your minimum monthly debt payments divided by your gross monthly income is your DTI. Recurring debts, such as student loans, auto loans, and credit card statements, will need to be included in your DTI. 
Money for Downpayment, Closing Costs, Living Expenses
You will need to show that you have money for down payment and closing costs. For down payment, the lender will look at your bank statements to make sure that you have the money. For first-time home buyers, you can have a family member help you with the down payment.
Closing costs can come out of your savings, or you can have the seller help with closing costs, or you can get a lender credit to help. Unlike down payment, lenders are very flexible when it comes to the source of the down payment.
And finally, the lender will want to make sure you still have money in the bank after you buy the house so that you can pay for your monthly expenses and any emergencies that may arise. 
Documents Needed to Get a Home Loan
Every loan is different, and every borrower's situation is different, so it will be impossible to create a complete list of documents, especially if you are self-employed or independent contractor. But this list is a good starting point for documents needed.
2 years of tax returns
2 Years of W2s or 1099s
1 month of pay stubs
2 months of bank statements (or where ever down payment and closing costs will be coming from)
Copy of ID
Like I said, this is just the start. Once I get your application, I will ask for more documentation. And when we submit the file to the lender, they will ask for more documentation. And then they will ask for more. Just be ready for it.
This is just a quick guide to give a show what the process of getting pre-approved is like. Remember, you don't have to be an expert in this, that's my job. I will guide you through the process, my job is to make it as easy as possible so you can concentrate of finding the home of your dreams.
---
I'm Your first Call.
Your first step should always be to talk to a mortgage professional. Schedule a time speak with me today, it doesn't matter if your'e already under contract, or if you are buying until next year. I need to make sure we get you ready, and that you're doing the right things today, so when you do make an offer, you are all set. I see too many people that take advice from the internet or non-professionals and mess up their chances to buy.
Talk to Jesse – Mortgage Expert 
My name is Jesse Rivera. I'm licensed in the State of California and I live and work in beautiful Long Beach, CA. I can do loans for the whole state of California, but I specialize in SoCal, especially Long Beach, Los Angeles County and Orange county.
And please check out my Google 5-Star Reviews by Clicking here.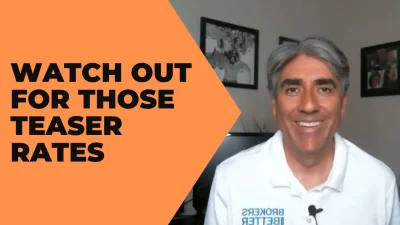 A client of mine sent me a screenshot of some rates he saw online, and wanted me to beat them. They were great rates, I
Read More »